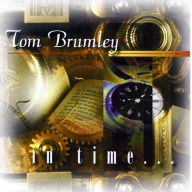 Tom Brumley (1935-2009) made his name playing, recording and touring first with Buck Owens and later with Rick Nelson.  You've heard that famous crying pedal steel sound on Buck's "Together Again"?  That's Tom.
"Free and Easy" is from Tom's last CD, entitled in time…. Tom wrote the tune himself.  This recording of it also features Ray Flacke on electric guitar.
Tom was active in the steel guitar community and at steel guitar shows. We all miss him very much.